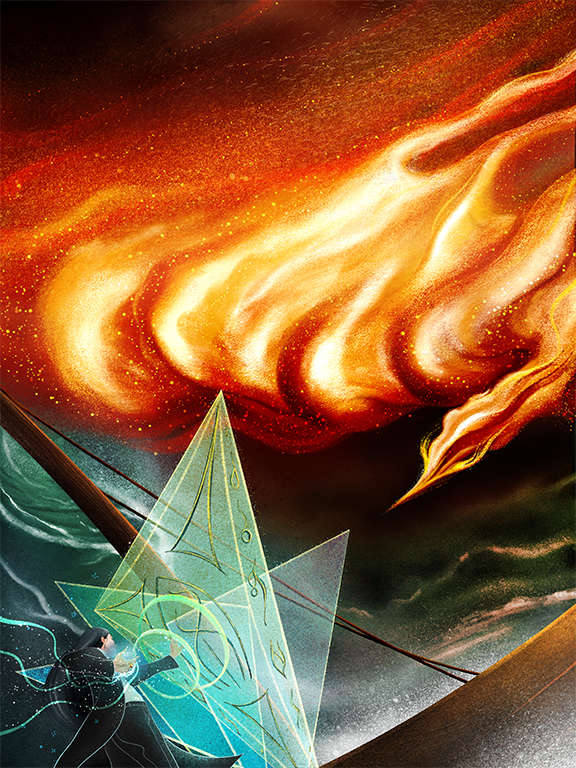 Folio Society 2019 competition:
Howl's Moving Castle by Diana Wynne Jones

These were my entries for the competition:

Chapter 3: An eager purple grin spread across the demon's blue face. "You agree to bargain?"

Chapter 9: Michael thumped his foot into his boot and was off. Sophie braced herself with her stick and was off a second later.

Chapter 16: Cloud, Witch and all at once became a savagely swooping red bird, diving at the ship.

and of course, the book jacket design.